Resources for Students and Parents
The links below have been provided to assist both students & parents in their understanding of the mission and goals of the Centennial High School Choral Department and the added value choral music brings to the life of it's students and the surrounding community. Among these links you will find interactive sites that discuss the benefits of quality music education, how to properly care for the vocal instrument (Voice), music theory training programs, and so much more. Take a look to see how you can become a part of the music and assist your student in their pursuit of a lifetime of music making.
Powered by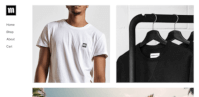 Create your own unique website with customizable templates.